Explainer demo video produced by Grumo Media.
It's time to build your dream home!
At Houseplans.com you'll be able to find the ideal home to build from a huge library of plans submitted by award winning designers and architects.

Start by browsing "collections" of hand picked plans like best "eco-friendly plans, or styles like "craftsman" or "modern".
Or if you have specific requirements you can search by number of bedrooms, bathrooms, garage stalls, stories, lot dimensions and more.
Because we have so many plans you might find it helpful to narrow your results by architectural style.

You can save your favourite plans into your own collection by clicking the plus button on the pictures.
Review and organize your saved plans any time by clicking "my plans" at the top of any page.
Add any comments and share your top picks with your spouse, builder, or friends.

Want to add a pool? need an extra window? a bigger deck?
You can request any custom modification right from our website.

Find the perfect plan for your dream home at..

Houseplans.com
Architecture for Everyone
Get Our Top 10 Video Marketing Tips
Enter your email below to receive the exact strategies we've used to reach over 2,000,000 people with our videos without spending a single dollar in ads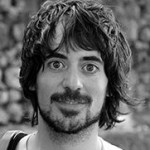 Learn How to Create an Awesome Demo Video The Grumo Way
Whether you are a do-it-yourself type of startup or a beginner wanting to learn how to produce great demo videos, our video training series will be perfect to help you produce outstanding explanatory videos.
Click Here to Learn more about this special offer.