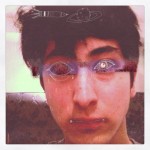 Kasey Lum is a talented young Motion Designer from Vancouver Film School.
Kasey has a unique talent to combine 2D and 3D seamlessly and beautifully within the same animation.
I really like his ability to make transitions super fluid and organic and how he can make even the simplest illustration come to life with clever and subtle motion.
Another great thing about Kasey is that he is fast, very fast!
When working on the inDinero demo video we ended up going over 10 revisions and Kasey was able to turn each of them around in a matter of hours.
Not only that, he never complained even when the project dragged for over 4 weeks longer than expected.
Kasey enjoys collaborating with other talented animators and videographers.
One of his most notable collaborations was with the stratospherically amazing JR Canest for the Google Voice video which turned amazing and now has several million views!
Read more about this great collaboration HERE.
Get Our Top 10 Video Marketing Tips
Enter your email below to receive the exact strategies we've used to reach over 20,000,000 people with our videos without spending a single dollar in ads