Demo video produced by Grumo Media.
Arranging a funeral is the last thing you want to do when you're already dealing with the loss of a loved one.

Hiring a Funeral Director will help.

But they often have pages of confusing pricing options, littered with olde-worlde language.
And because it doesn't feel right haggling over the price of a loved one's funeral, you'll say yes.

And likely pay too much, without even knowing what you're paying for.
It can be stressful and unfair.

Which is why, Funeralbooker, has simplified funeral planning, making it easy to understand and all in one place.

We've partnered with forward-thinking Funeral Directors in your area, already secured their best possible pricing, minus the confusion, and collected trusted, real reviews so you can separate the good from the bad.

Once you've hired someone, they'll help with every detail.

And our celebration pages keep friends and family involved and informed, even allowing them to help with the funeral cost.

Payments are made securely through Funeralbooker, keeping you in total control of your invoice.

Losing a loved one is difficult. Planning the funeral doesn't have to be.
Get Our Top 10 Video Marketing Tips
Enter your email below to receive the exact strategies we've used to reach over 2,000,000 people with our videos without spending a single dollar in ads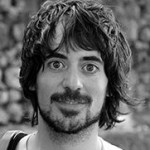 Learn How to Create an Awesome Demo Video The Grumo Way
Whether you are a do-it-yourself type of startup or a beginner wanting to learn how to produce great demo videos, our video training series will be perfect to help you produce outstanding explanatory videos.
Click Here to Learn more about this special offer.