Chris Geirman took the Grumo animation course and produced this awesome explainer for his startup FrogQuest.
Chris shares with us how was his experience producing his first demo video ever:
Hey Miguel,

Thanks for the high-spirited well wishes. It was actually a really fun project, and you gave me the confidence (and the know how) to tackle it.

It took me about 7 weeks from the time I started writing the script to final version, where one week was writing the script, one week to finalize the voiceover, and the rest was animation time.
I hired 3 voiceover actors off of Fiverr before I found my guy.
Can you believe it only cost me $5? Neither can I!

The most difficult part is the storyboarding for sure.
It's tough to figure out just the right visualizations to convey a complex concept.

The simplest part was choosing the right voiceover, though that's not simple at all.
Everyone brings their own personality to the party, so it's tough to find the right fit.

For the illustrations, I hired an animation studio from Guru.com. They did a fantastic job! They actually found the music and came up with the harlem shake idea.

The Grumo course was most helpful in helping me to write the script. I followed your formula very closely, as you can probably tell. It paid off!

Aside from the Grumo course, I watched maybe a hundred other demo videos, taking note of what gave each that special flare. I became good at separating good animators from great ones.

Thanks for your interest and feedback, as well as your blessings, and thanks for being you and doing what you do!

Chris
If you want to learn how to create an awesome demo video like Chris you can join our course at http://grumoschool.com/course/how-to-create-awesome-demo-videos/
You can check out many more Grumo student animated demo videos here: http://grumomedia.com/category/grumo-course/student-demo-videos/
Get Our Top 10 Video Marketing Tips
Enter your email below to receive the exact strategies we've used to reach over 2,000,000 people with our videos without spending a single dollar in ads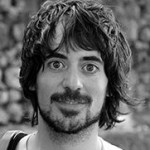 Learn How to Create an Awesome Demo Video The Grumo Way
Whether you are a do-it-yourself type of startup or a beginner wanting to learn how to produce great demo videos, our video training series will be perfect to help you produce outstanding explanatory videos.
Click Here to Learn more about this special offer.