Demo video produced by Grumo Media.
Client Testimonial:
It was a pleasure to work with Grumo Media. They are great at understanding requirements, responding to changes and coming up with a great explanatory video for distill.io. I will surely use their service in future. - Raksha C.
Video Script:
You're an ecommerce vendor, keeping track of product reviews and competitor prices.

Or maybe you're a marketer, monitoring social media, or a journalist staying up to date with all the latest news and trends.

Or...maybe you're just a regular 'ole person, shopping around for deals and product discounts.

No matter the situation, if you're looking to keep track of updates on any website or social platform, you're probably doing a whole lot of this: page refreshing.

That's why we created Distill, the web monitoring tool that keeps you up to date and up to speed. Here's how it works...

Download the browser extension or mobile app, or sign in with the cloud app, and select a web page or page elements for monitoring.
Customize each item with various notification methods and advanced conditions.

You can view and manage all monitored items by clicking on your watch list. Now, any time a webpage from that list is updated, you'll be the first to know—by email, sms, or even a push notification.

So forget about all that page refreshing. With Distill, you've got time for more important things.

Get started today by downloading the browser extension at Distill.io.
Get Our Top 10 Video Marketing Tips
Enter your email below to receive the exact strategies we've used to reach over 2,000,000 people with our videos without spending a single dollar in ads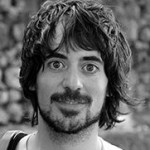 Learn How to Create an Awesome Demo Video The Grumo Way
Whether you are a do-it-yourself type of startup or a beginner wanting to learn how to produce great demo videos, our video training series will be perfect to help you produce outstanding explanatory videos.
Click Here to Learn more about this special offer.