Demo video produced by Grumo Media.
Everybody knows that knowledge is the key to success and reading is just about the best way to gain that knowledge. But in today's screen-centric world, it can be easy to lose focus, and before you know it, you've got a reading list a mile long!

That's why we created CurlUp, the competitive reading app that transforms a book into an exciting challenge. Here's how…

Scan your book's barcode or type in its ISBN number and CurlUp recognizes what you're reading.

You can keep track of the time spend reading, and log your page number to see how much of the book you've finished. Now here's where it gets exciting…

Challenge your friends and family to reading competitions to see who can finish first. You can set up a book challenge, or a page for-page-competition using different books, so that all ages can compete.

By turning books into games, CurlUp harnesses your competitive spirit, driving you to read more and learn more.

Download CurlUp for free and get started today.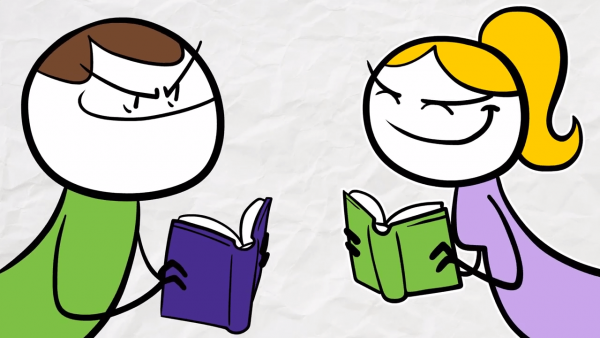 Get Our Top 10 Video Marketing Tips
Enter your email below to receive the exact strategies we've used to reach over 20,000,000 people with our videos without spending a single dollar in ads