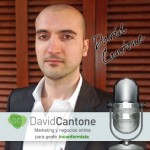 Hace poco tuve el placer de ser entrevistado por el fantastico David Cantone para su blog y poadcast en DavidCantone.com.
Para oir la entrevista simplemente navega a -> http://davidcantone.com/video-explicativo/
O escúchala directamente aquí:
Audio clip: Adobe Flash Player (version 9 or above) is required to play this audio clip. Download the latest version here. You also need to have JavaScript enabled in your browser.
En la entrevista aprenderás acerca de:
Cómo ganar visibilidad y atraer clientes para tu startup, sin gastarte dinero en marketing ni en publicidad.
Descubre cómo Miguel Hernández consiguió atraer, casi de la noche a la mañana, decenas de clientes para su recién estrenada empresa, sin apenas contactos previos y sin invertir dinero en marketing o publicidad. ¿Eres un freelance? Esta misma estrategia también te sirve.
Cómo crear un vídeo explicativo para tu negocio, para conseguir más clientes o para conseguir inversión para tu startup.
Cómo crear un curso online que la gente quiera comprar.
Y más…
¿Te ha gustado el episodio? Compártelo clicando los botones de abajo. Gracias!
Get Our Top 10 Video Marketing Tips
Enter your email below to receive the exact strategies we've used to reach over 2,000,000 people with our videos without spending a single dollar in ads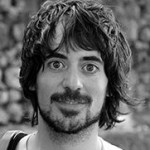 Learn How to Create an Awesome Demo Video The Grumo Way
Whether you are a do-it-yourself type of startup or a beginner wanting to learn how to produce great demo videos, our video training series will be perfect to help you produce outstanding explanatory videos.
Click Here to Learn more about this special offer.