Vickie Maris tells us how was her experience creating her course on How to Improve Your Scopes and Grow Followers with Periscope after taking Grumo's How to Create an Awesome Online Course.
How did you choose the topic of the course?
I have been doing daily Periscope broadcasts since mid October 2015. I have also been watching quite a few broadcasts done by others as part of various Periscope challenges I had participated in. I wanted to compile the good and bad from those experiences and create a course for people to respond to some of the questions I was getting from my followers about use of the platform and how to improve broadcasts.

Why did you decide to create an online course?
I'm an instructional designer and focus quite a bit of my work in online course design and connections within online environments (development of learner communities). It seemed a natural thing for me to turn the Periscope content into an online course. Plus, I knew my potential students would already have at least a base comfort level in an online environment if they were using Periscope already.

How did you find time to produce it?
That was tricky. I work as an administrator in a university and do online design and instruction. My husband, Scott Greeson, and I also have a 7-piece band and perform on the weekends. I have found that it is best to take small steps every day towards my end goals in this case, completing a course design in order to finish a project.

How long did it take you to put together?
My work on the Periscope course spanned about two months of time, but in total was about 25 hours of work.

What was the hardest thing to do?
Recording the course lecture videos without distractions. Even when I'm in my studio at home, I still have to work around the noises of our very old farm house along with traffic noise outside. Many of the videos were recorded outside on the farm which is where I'm most comfortable. I'm getting feedback from students that they like those outdoor videos too. I think it gives them an interesting break from a typical online course video.

What was the simplest thing to do?
Upload the lectures to Udemy and arrange them in an order that made sense.

How did you determine the price of the course?
I made a spreadsheet of other courses in Udemy that were already available on the subject of Periscope. I checked out the instructors of those courses in the Periscope platform itself and noted how many followers they had in Periscope as well as how many hearts they had acquired. I also compared my new Periscope course to the prices of other Periscope courses as well as other courses on social media. I priced my course in a price range that I thought would be competitive as well as representative of all of the experience I bring to the table in use of social media, use of Periscope and experience as a course designer. It's still pretty early in the launch of the course to see if the pricing is where it should be.

What is your marketing strategy to promote it?
I promote the course on a daily basis throughout my scheduled tweets and posts as well as through interactions in private Facebook groups where it is appropriate. I also occasionally will dedicate one of my daily Periscope broadcasts to promoting the course, and offer a discounted enrollment during the broadcast. When my podcast is launched, I will use my courses in Udemy as "sponsors" of my show. I have not done blog posting about content related to the course content of this course (yet), but that is coming. Initially, I offered many free enrollment coupons to the course to increase my enrollment number and to improve my chances of getting ratings and reviews of the course to help it rise in the Udemy algorithm. In addition, I have created a few videos about Periscope content for my Facebook business page and YouTube channel.

What software did you use?
I kept this course super simple and only used Adobe Photoshop to create a few graphics and to edit a few screen captures. I then used MS PowerPoint to create a few slides that I turned into PDF files for resource documents. Most of the course content consists of direct-to-camera video that is unedited.

What hardware did you use?
(camera, microphone, lights, etc.) My iPhone 6 Plus served as my camera. I used 1 softbox light for most of the lectures and I always used a Rhode Smart Lav mic which plugs into my smartphone. There were a few lectures that I recorded outside without the softbox lighting.

What was the part the Grumo course help you the most with?
I found the section in your course about how you promote your courses to be very helpful. I also love your humor in your videos and how you are so authentic in your style as you record.

What other resources have you used to make your course?
I keep notes in the Notes app on my smartphone about this course or any course I'm creating. It is a way for me to continue the development of content throughout my days leading up to a course launch without breaking my work flow in my day job. If I found I had an available 15 minutes to record a lecture or two (usually in the early morning or late evening), I would refer to my app to see the list of topics or content ideas I had captured, then start recording.
Vickie was very generous and created a promo link for 50% off for her course on Periscope strategies.
Just use this link to get the discount: https://www.udemy.com/periscope102/?couponCode=15Grumo
And if you are interested in learning how to create and sell your own courses you can check Miguel's course here and get it for a nice 50% discount using the coupon GRUMO50OFF.
Check it out here: http://grumoschool.com/course/how-to-create-an-awesome-online-course/
Get Our Top 10 Video Marketing Tips
Enter your email below to receive the exact strategies we've used to reach over 2,000,000 people with our videos without spending a single dollar in ads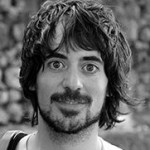 Learn How to Create an Awesome Demo Video The Grumo Way
Whether you are a do-it-yourself type of startup or a beginner wanting to learn how to produce great demo videos, our video training series will be perfect to help you produce outstanding explanatory videos.
Click Here to Learn more about this special offer.