Demo video produced by Grumo Media.
I adore my baby. She's smart, funny, and endlessly cute. What I do not adore is that post-pregnancy baby pouch that has thus far resisted about a million soul cycle sessions and months of eating right.

And the idea of continuing to be a slave to Spanx is, well... excruciating.

Frankly, I'd had enough. I decided to look into plastic surgery to kick that baby pouch for good. That's when it got confusing.

I mean, which doctor do you choose?

The first surgeon I spotted on a billboard, but when I had a look at his credentials it turned out he wasn't a plastic surgeon at all.

The second surgeon I found through my hairdresser, but that guy wasn't even medically trained! The third surgeon, well, she was just right.

She was an ASAPS member! Professional, knowledgeable...
She gave me a variety of options. I chose liposuction!

And thanks to ASAPS, my post-baby body looks just as fit as my pre-baby body. For more information, visit Smart Beauty Guide dot com.
Get Our Top 10 Video Marketing Tips
Enter your email below to receive the exact strategies we've used to reach over 2,000,000 people with our videos without spending a single dollar in ads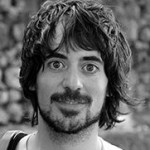 Learn How to Create an Awesome Demo Video The Grumo Way
Whether you are a do-it-yourself type of startup or a beginner wanting to learn how to produce great demo videos, our video training series will be perfect to help you produce outstanding explanatory videos.
Click Here to Learn more about this special offer.