Andrea took both our Demo Video course and our WordPress course and created her first website all by herself for Ready Real Estate. Here is her demo video and below it a very nice Thank You email from her!
Hi Miguel:

So…there was this little real estate company who REALLY wanted a website for agents and REALLY wanted a demo recruiting video, but alas…it all seemed so complicated and expensive. All the classes cost an arm and leg and looked so BORING! They almost gave up.

BUT THEN…they found GRUMO MEDIA and their lives changed forever and for the better! Miguel's classes were actually FUN to watch and he made the complicated stuff seem…well…not so complicated! Not only that, but the classes were so affordable – with just one agent brought on from the new site & video, the classes paid for themselves! Thanks GRUMO and MIGUEL!

*****
Happy Thanksgiving…better late than never, right? One year later and I finally did it! I just wanted to share my wordpress site with you: http://www.theReadyAgent.com It is a recruiting site for our real estate business.
On the front page, you'll see a recruiting "demo" video that I made with the help of your other course. It is not as "polished" as most of the ones I've seen from your students, but I made it myself with NO budget. I hope to have some time soon to be able to work on it and continue to improve it.

I will carry your lessons from the Video Course with me in ALL that I create now…especially the lesson of using a story and adding a little love to everything we do here!

Andrea
Get Our Top 10 Video Marketing Tips
Enter your email below to receive the exact strategies we've used to reach over 2,000,000 people with our videos without spending a single dollar in ads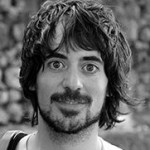 Learn How to Create an Awesome Demo Video The Grumo Way
Whether you are a do-it-yourself type of startup or a beginner wanting to learn how to produce great demo videos, our video training series will be perfect to help you produce outstanding explanatory videos.
Click Here to Learn more about this special offer.