In true startup spirit, Grumo continues to innovate by pushing the boundaries of demo video production.
We are excited to announce a new partnership with Consulado.tv to produce amazing 3D ads that will help you promote your startup like never before.
Here are 2 samples of the how cool your startup video could look like, hold on to your pants (or panties):
Pretty good uh? well, how about this:
By combining Grumo's creativity and startup savvy with the extraordinary animation talents of Consulado, Grumo can now offer the most amazing startup demo videos in the industry.. think Avatar but with a good story, the story of your startup!
But I want a simple video, why would I go all Hollywood on my startup?
Simplicity is king when explaining new concepts and that's what we specialize in doing at Grumo.
However, some companies that approach Grumo have asked for simplicity and stellar motion graphics at the same time.
Well, now finally you can have the best of both worlds. Grumo will provide simplicity by crafting unique scripts that explain your startup in the most fun and concise way, and Consulado will execute on that simplicity by creating the most astonishing visuals you could ever imagine.
If you are looking for the "Wow" factor on your demo video, this is the way to go!
So.. How can you get an awesome demo video like that?
Easy, just fill in the form below and tell us about your dream project. The sky is not the limit, only your imagination is!
[si-contact-form form='6']
Stay tuned for more amazing videos like these, this is just the beginning of the Grumo demo video revolution!
---
Related images:
Get Our Top 10 Video Marketing Tips
Enter your email below to receive the exact strategies we've used to reach over 2,000,000 people with our videos without spending a single dollar in ads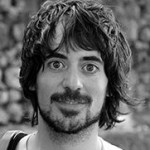 Learn How to Create an Awesome Demo Video The Grumo Way
Whether you are a do-it-yourself type of startup or a beginner wanting to learn how to produce great demo videos, our video training series will be perfect to help you produce outstanding explanatory videos.
Click Here to Learn more about this special offer.