At Grumo we like to celebrate little milestones and after 10 months our blog surpassed 250,000 views.
Here is a screen shot of the stats:
It is a modest success for a small company and nothing compared to the billion page views Facebook gets every micro second.. one day.. one day ahh!
Thanks to all the visitors for checking out Grumo and cheers to 250 thousand more!
Peace love and cookies!
Grumo Team
---
Related Posts:
Grumo 100,000 page views milestone
Grumo turns 1 year old!
Running an animation studio - Behind the scenes of Grumo Media
Get Our Top 10 Video Marketing Tips
Enter your email below to receive the exact strategies we've used to reach over 2,000,000 people with our videos without spending a single dollar in ads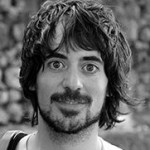 Learn How to Create an Awesome Demo Video The Grumo Way
Whether you are a do-it-yourself type of startup or a beginner wanting to learn how to produce great demo videos, our video training series will be perfect to help you produce outstanding explanatory videos.
Click Here to Learn more about this special offer.