At Grumo we like to celebrate little milestones and after 10 months our blog surpassed 250,000 views. Here is a screen shot of the stats: It is a modest success for a small company and nothing compared to the billion page views Facebook gets every micro second.. one day.. one day ahh! Thanks to all [Read More...]

Jonathan Surinx a happy Grumo student created an awesome demo video for his startup Olumpo which allows you to find sport partners based on your sport level, your style and your availability. Check Jonathan's explainer video out! So you know where to go next time you need a sports partner! All this on your preferred [Read More...]

Nick Navatta is one of my favourite Grumo Students and just shared a video he created for one of his clients AttendStar.com. Check the video out, soo cool! Nick explains a little bit of the process involved in creating this awesome demo video: How long did it take to put together? The video, as a [Read More...]

Hipmunk hired Grumo again to promote their awesome flight and now also hotel search engine. This is an in-flight ad which means it can only be seen inside airplanes!

SocialTwist is an awesome social referral platform. Animation by Grumo Media

Alistair Gallop and his partner Lee Fuller just sent me what I think is the best executed demo video from a Grumo student so far. I mean, if they were not working on their awesome new startup SocialBizzle, I had to hire them to do videos for Grumo! Here is their awesometastic demo video: I [Read More...]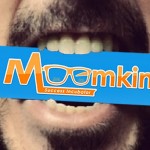 Cesar Romero was in search of new entrepreneurs to interview for his website Moomkin.com when he ran into Grumo through my WordPress course. Not only he ran into the course, he bought it and watched the whole thing.. including the infamous "WordPress Song". Cesar was so flabbergasted after that he knew he had to interview [Read More...]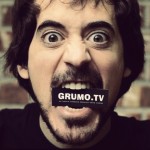 Monica Stocker runs a very successful Spanish blog called "El Blog Del Ingles" when she found that Grumo was run by a Spaniard she immediately contacted me to find out how I learned English and managed to build a successful company in a foreign country. Here is the original article on Monica's Blog: Supera Sus [Read More...]

"Get On The Shelf" is an online contest for a chance to get your product inside Walmart stores and much more! Animation by Grumo Media.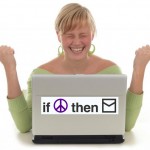 You can literally save thousands of dollars if you buy stuff on Craigslist. The main problem is how time consuming the search can get when you are looking for that particular gadget, furniture, job offer, used car, etc. I remember looking for a "Jonas" Ikea Desk and spending days checking every couple of hours to [Read More...]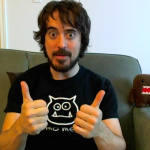 After one year in business Grumo has gathered over 500 loyal and awesome Facebook fans. On behalf of the Grumo team I want to thank all of you for having joined the Grumo family, including our dear clients, Grumo students, friends, and every single one of you. Especial thanks go to my two most loyal [Read More...]